Regular price
$115.00 USD
Regular price
Sale price
$115.00 USD
Unit price
per
Sale
Sold out
Whether you're a beginner or an advanced player looking for a fashionable way to store your pickleball gear, the Courtside Tote is your newest partner on and off the court! This luxury pickleball tote is crafted from durable neoprene fabric, while the silver and white stripes add a touch of glam.
This pickleball tote bag is the perfect size for carrying your paddles and other essentials, and it's designed with practicality in mind. This tote features multiple pockets and compartments to organize your game gear. The intentionally-designed paddle compartment has ample space to comfortably accommodate two pickleball paddles and the tote has multiple other pockets that can hold your pickleball accessories such as a towel, balls, sunglasses, and sunblock. The main compartment also features a zippered pocket for storing your phone, keys, or other small items. There are also two exterior pockets.
Our tote is crafted to earn the reputation as the best pickleball bag on the market. This luxury pickleball bag is crafted from superior materials and is built to endure for years. Unlike other pickleball bags, its iconic design features practical, yet fashionable, black neoprene material that is structured enough that the bag can stand up on its own. With reinforced stitching and high-quality components, this tote is built to withstand the demands of everyday use.
The Black with Silver and White Stripes Pickleball Tote Bag features a sleek and modern design, perfect for players who want the versatility to look their best on and off the court. Created to meet players' style and functionality requirements, our pickleball bags for ladies have all the essential features to keep you acing your game.
This trendy pickleball tote bag isn't just for pickleball — it can also be used for other purposes or as a pickleball gift! Our pickleball bag's unique design makes it the ideal choice for sports, travel and everything in between. Its large and comfortable rope straps make it perfect for carrying laptops, gym clothes, books and more.
Whether you're a pickleball pro or a passionate spectator, this pickleball tote bag is the perfect companion for all your pickleball adventures. Ace your game with the Black Courtside Pickleball Tote with Silver and White Stripes.
---
Frequently Asked Questions
Q1. How many pickleball paddles can the Courtside Pickleball Tote hold?
A: The Courtside Pickleball Tote is designed to hold up to two pickleball paddles.
Q2 What other items can fit in the Courtside Pickleball Tote?
A: The Courtside Pickleball Tote has a main compartment with a zippered closure and several smaller pockets for items like a phone, keys, wallet, and water bottle. There are also two exterior pockets.
Q3. Can the Courtside Pickleball Tote be used for other sports besides pickleball?
A: Yes, the Courtside Pickleball Tote is versatile and can be used to carry equipment for other sports such as tennis or squash.
Q4: What colors are available for the Courtside Pickleball Tote?
A: The Courtside Pickleball Tote is available in several different color combinations, including black with red and green stripes, black with silver stripes, and blue with white stripes. We also offer options without stripes.
Q5. Is the Courtside Pickleball Tote waterproof?
A: While the pickleball tote is not waterproof, it is water-resistant. The exterior of the tote is made from high-quality neoprene, which can repel light rain and liquids. However, because the tote is perforated for breathability, it's not guaranteed to protect your items from moisture.
Q6. Can the bag fit a standard-size laptop?
A: Yes, the bag is intentionally designed for versatility and can fit a laptop!
Materials

Durable Neoprene
Soft Sailing Rope
Magnetic Metal Snaps
Care Instructions

Machine wash on cold and gentle cycle. Remove the bottom board before washing.

For spot cleaning, use a gentle wipe or damp cloth and blot the soiled area. Do not rub as this will pill and discolor the material.
Share
View full details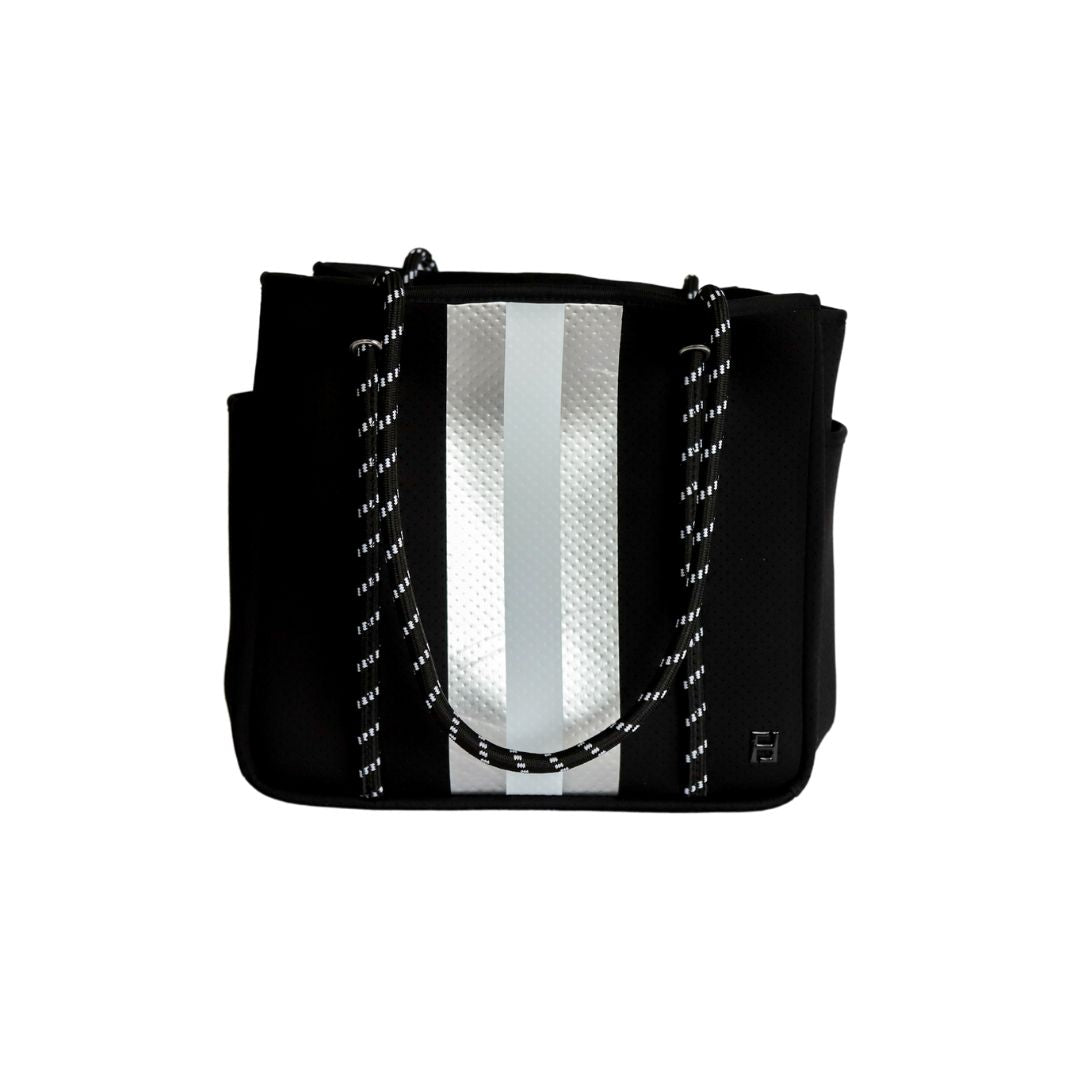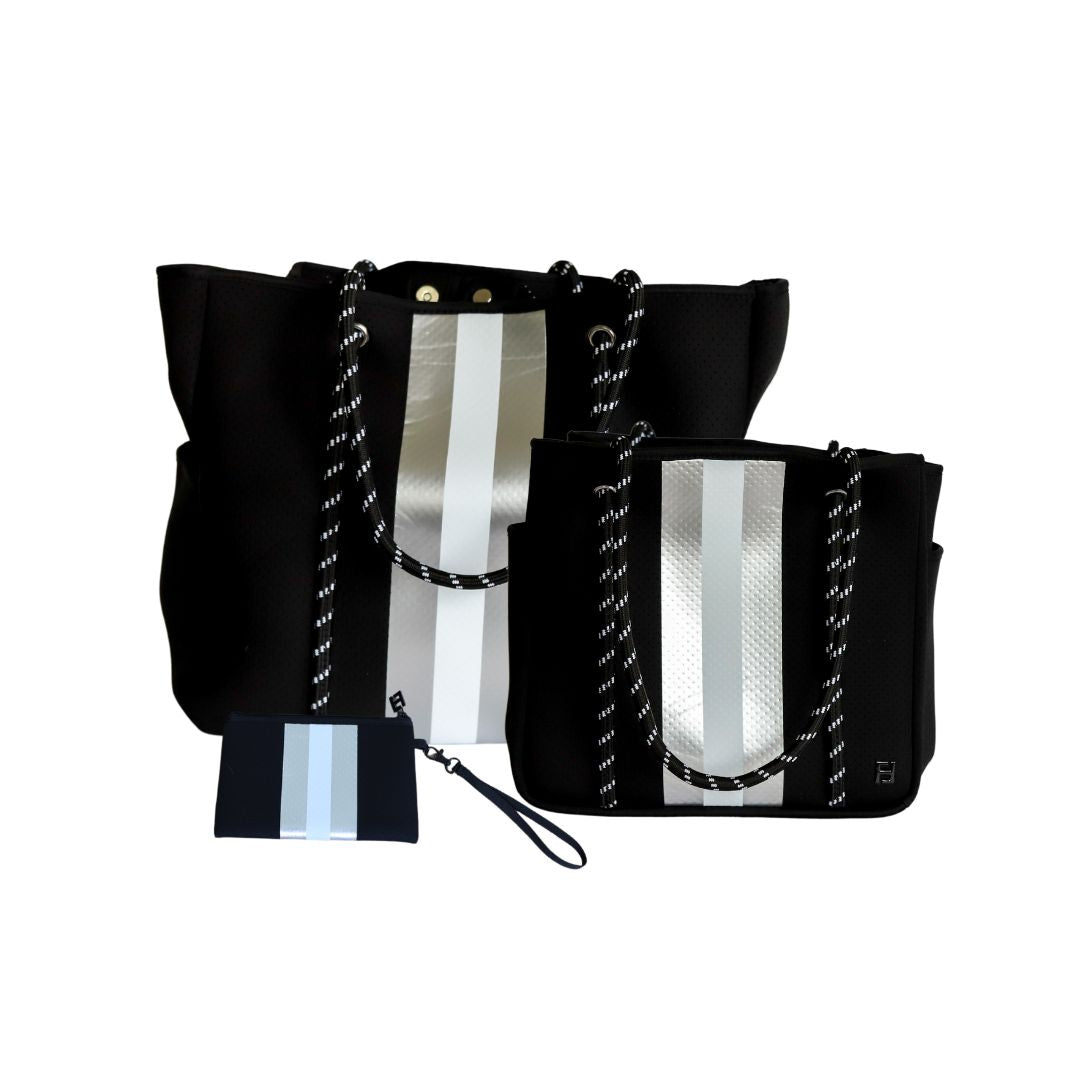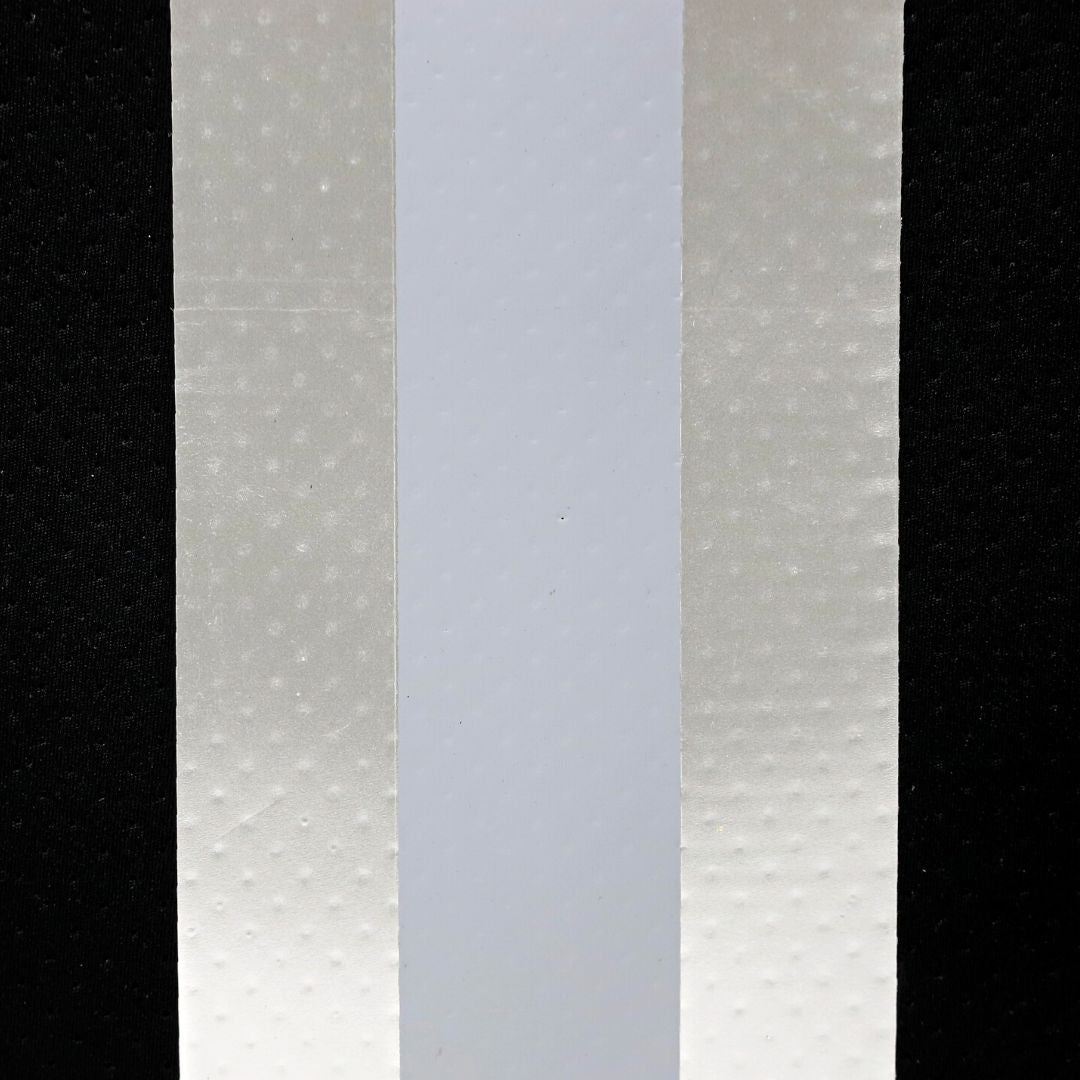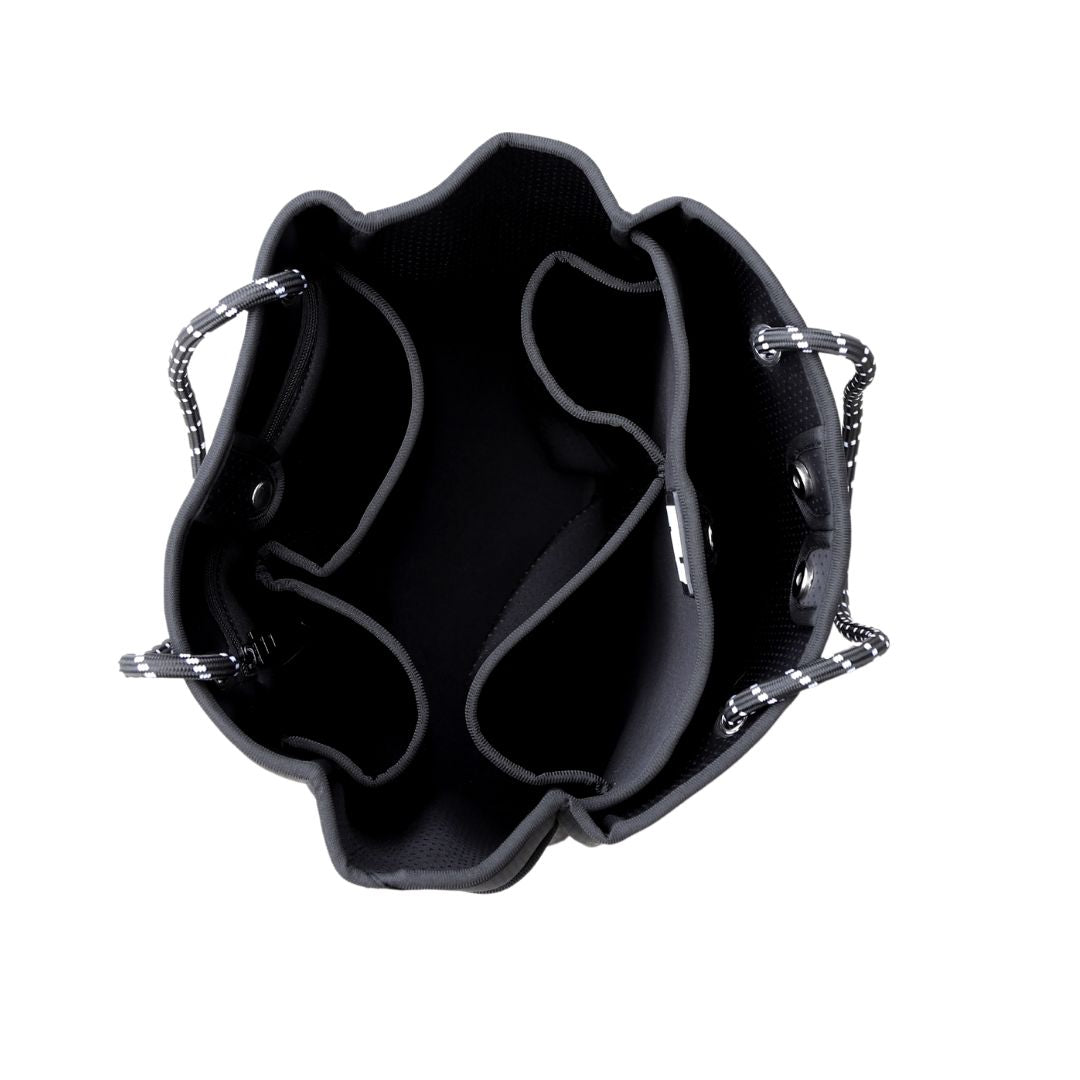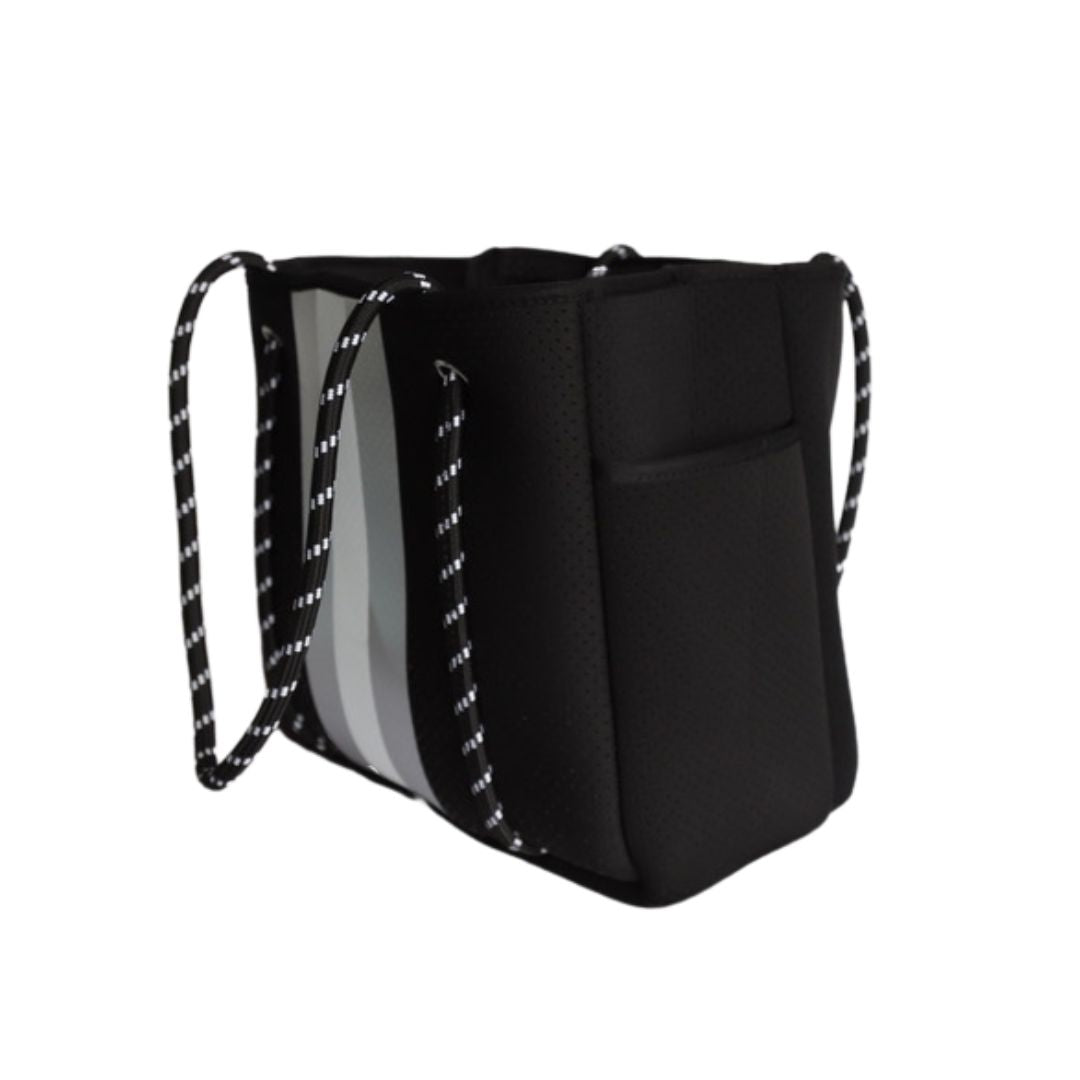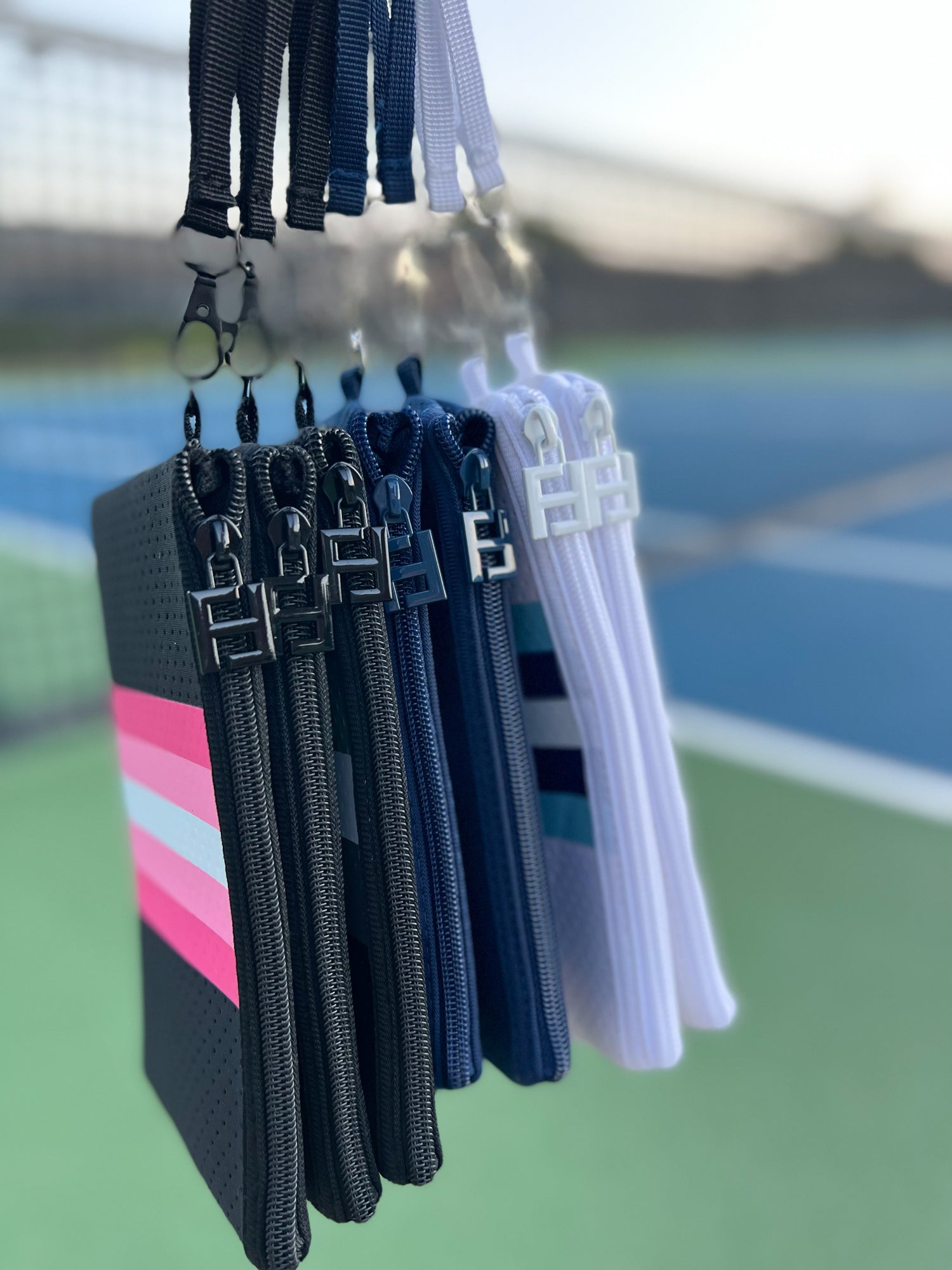 You are set!
Every tote bag includes a matching Five Love wristlet.